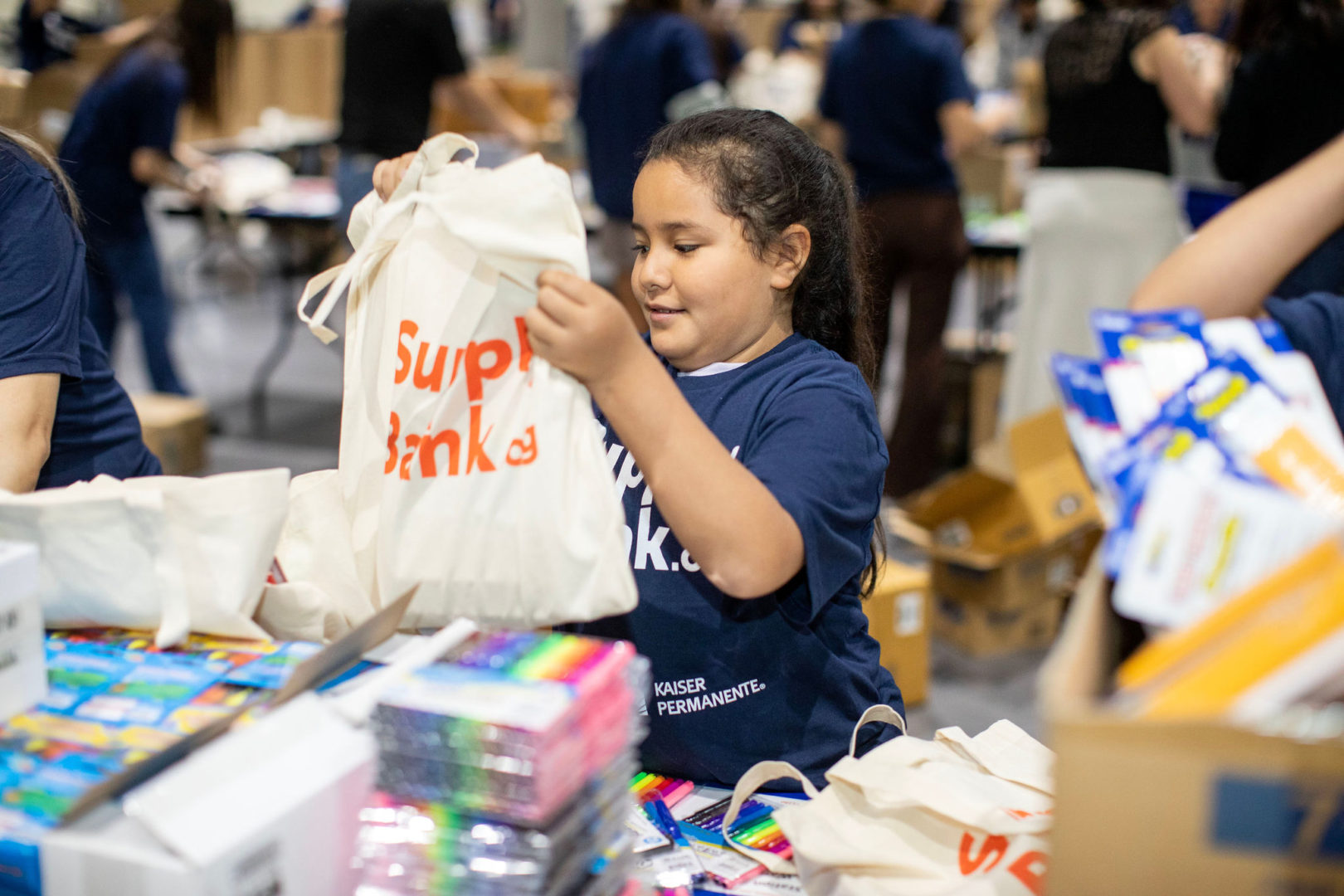 SuppplyBank.org and San Diegans assemble school supplies for 10,000 students
SAN DIEGO, Calif. (May 13, 2023) — SupplyBank.org and the San Diego community teamed up to make a profound difference in the lives of homeless and low-income children throughout Southern California. Nearly 400 dedicated volunteers assembled 10,000 school supply kits worth $565,000 at the San Diego Convention Center.
These essential kits will be distributed through school district homeless programs over the summer and the following school year. By providing these vital resources, we aim to equip these vulnerable children with the tools they need to succeed academically and break the cycle of poverty.