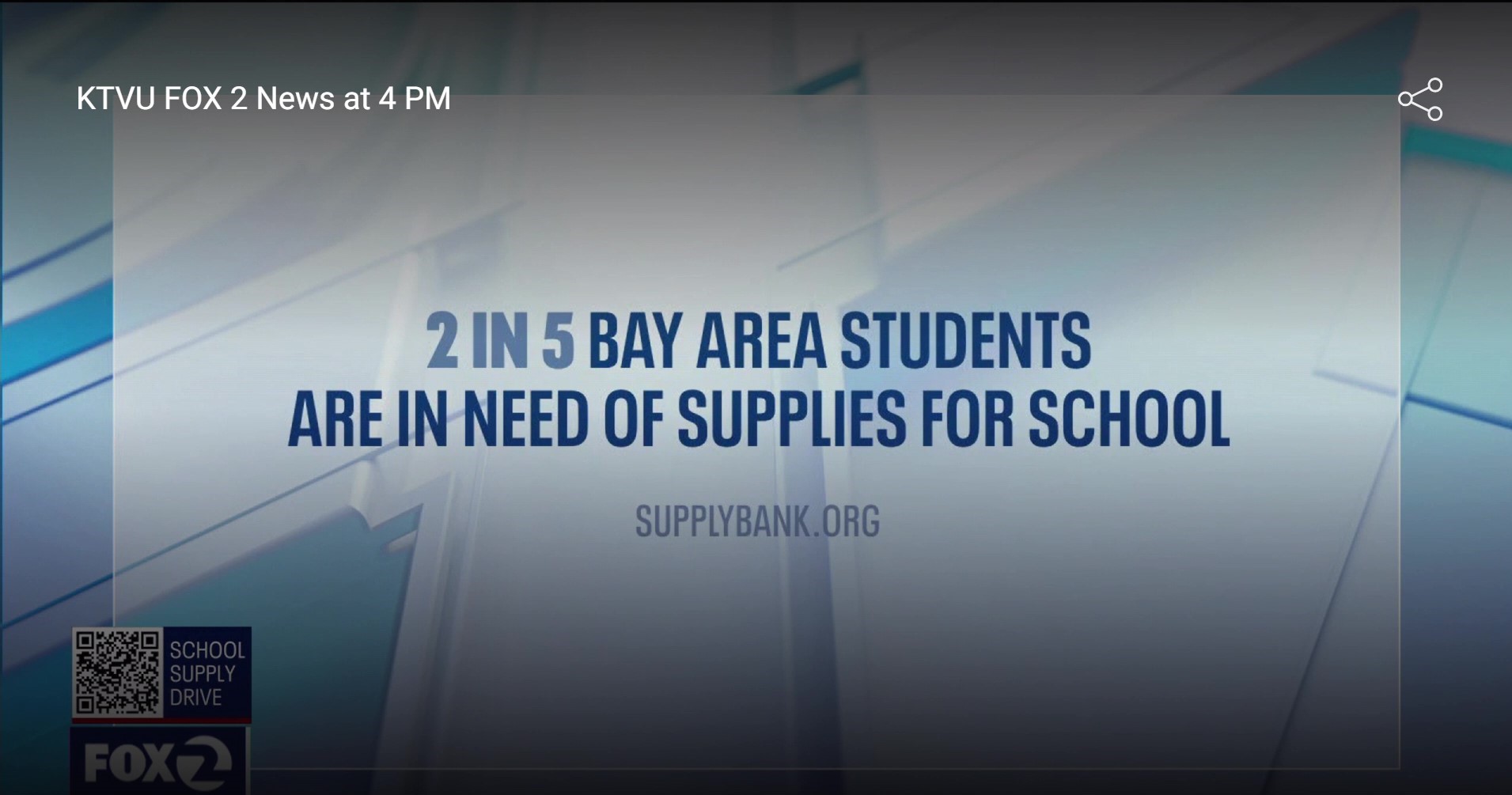 OAKLAND, Calif. (July 17, 2023) — KTVU, the renowned Bay Area news channel, announced its partnership with SupplyBank.org, an Oakland-based non-profit organization, to launch a special initiative aimed at raising funds for school supplies to benefit local students in the Bay Area.
The supply drive will kick off on July 6th and run until August 5th, providing a valuable opportunity for community members to make a difference in the lives of Bay Area students.
With the belief that every student deserves a strong start to the academic year, the campaign's goal is to raise $50,000. These funds will go directly towards equipping 2,500 Bay Area students with new and essential school supplies.
To make a donation, please visit: supplybank.org/virtual-school-supply-drive/.